CREATIVE APPRAOCH TO EDUCATION
Creative Hub Asia, one of the first e-learning platforms in Vietnam, provides a selection of online courses, in-person workshops and 1-on-1 coaching sessions for individuals and organizations covering various topics hosted as part of our academy. We work closely with subject matter experts and instructional designers to offer our learners the best user and learning experience online. 
In addition, we provide instructional design consultancy and training to organizations and individuals who are interested in creating online courses or training. We are the one stop shop for all of your online education needs from planning to launching your online or in-person program.
LEARN
Select your learning path to enhance your knowledge or develop new skills.
CREATE
Turn your know-how into a course with the help of Creative Hub Asia.
TEACH
Become an in-demand educator by applying our bespoke framework.
Creative Hub Asia an online learning platform that focuses on creative approaches to e-learning and course creation. In addition to our Creative Hub Academy, we offer consultancy to companies and organizations who are looking to take their people development and training to the next level with online courses.
Course Development

Our experts can turn your educational content into  a tailored learning experience for your target audience.

Online Academy

Over the years we have launched many creative courses and workshops that are available on-demand or live sessions.
Curriculum Design

We partner with subject matter experts to meet your learning objectives and assure the best user experience.

Learning Systems

Our tech experts have worked with various learning management systems (LMS) and are available to assist you.
Course Tech Setup

Have training content but not interested in turning it into online courses yourself? Our experts can do just that for you.

Staff Training

We provide staff training to ensure your newly implemented online course can be used the right way by your team.
Selection of some of our popular courses to get your learning journey started. Our courses cover pretty much any topic you can think of but if you happen not to find what you're looking for feel free to let us know.

Over the years I have gained so much experience teaching English but the working hours were just too much to handle. That is when I decided to regain my freedom by creating my own English courses online with the help from Creative Hub Asia's experts.
Thomas Smith
English Teacher

I knew I need to have a web presence to impress and more importantly book my future clients but it was just too overwhelming to search for the right answer until I found Creative Hub Asia's Academy and all the wonderful courses they offer.
Janet Johnson
Virtual Assistant

Creative Hub Asia brings the latest trends and standards of online education and training to institutions and organizations in Vietnam.

If you're looking to join a company that believes in the future of e-learning and online education then feel free to reach out to us today.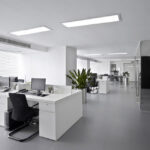 Always a step ahead when it comes to e-learning, we spend time and money to research the future of learning technology and design.